Edna's Diary Winter 2018
Well guess what? I went out to the letter box and there was a parcel. Yep a parcel for Edna. For me. I was so excited and I ripped the plastic bag open.
Inside was another parcel wrapped in red paper.
I wondered if we were playing 'Pass the Parcel!' I ripped off the red paper and found a beautiful white T shirt with a
picture of me on the front.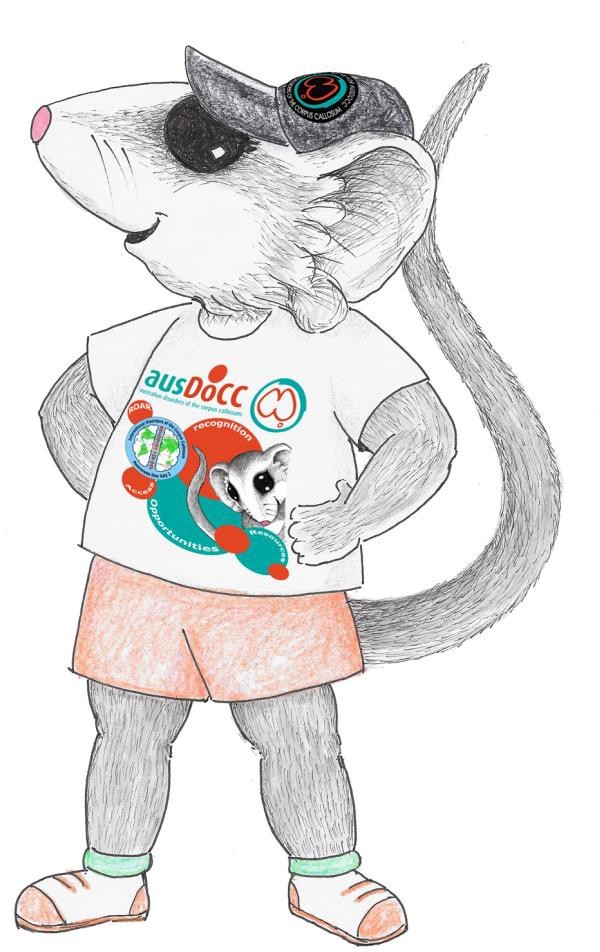 Artwork by Jocelyn Palacios
There was also a little tattoo
with all our ACC groups in the world and a black cap. My friend Bruce took a photo of me in my new things. I look awesome. Can you see me looking awesome?
July 2 is International Corpus Callosum Awareness Day. Do you know why? I'll tell you. July 2 is the middle day of the year and the corpus callosum is in the middle of the brain.
Cool, hey? I am going to send this photo to info@ausdocc.org.au so I am in the slide show for 2018. I hope you do too.
Adios Amigos.