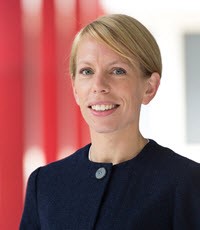 Dr Megan Spencer-Smith is Deputy Lead of the Neurodevelopment Program at the Turner Institute for Brain and Mental Health and Senior Lecturer in Developmental Cognitive Neuroscience in the School of Psychological Sciences at Monash University.
Megan completed a PhD in the area of child neuropsychology at the University of Melbourne. Her postdoctoral training was completed at the Murdoch Children's Research Institute and University of Melbourne in Australia, as a Swiss National Science Foundation Visiting Fellow at the Bern Children's Hospital in Switzerland and as a Department of Neuroscience Research Fellow at the Karolinska Institute in Sweden.
Megan's research aims to achieve a deeper understanding of the development of children's cognitive abilities, academic and behavioural functioning, and how to improve these. The main themes of her research are: 
Cognitive training in paediatric populations: Her recent research focuses on the conditions under which training leads to benefits, the application of cognitive training in paediatric populations, and identifying the subgroups of children who benefit most from training.
Development of cognitive abilities, academic and behavioural functions: Much of her research has centred on understanding the variability in developmental outcomes for typically developing children, children born preterm, and children with agenesis of the corpus callosum.
Megan was welcomed to the AusDoCC advisory team in January 2020.