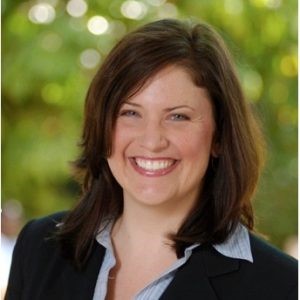 Lynn K. Paul, Ph.D. is a Senior Research Scientist at California Institute of Technology, where she is directing a research program studying brain-structure, cognition and social processing in Agenesis of the Corpus Callosum (AgCC). Dr. Paul received a Ph.D. in Clinical Psychology from Fuller Graduate School of Psychology and completed a post-doctoral fellowship in clinical neuropsychology from the Department of Neurology, UCLA.
In graduate school, Dr. Paul began working with Dr. Warren Brown  to describe the cognitive and behavioral profile of individuals with agenesis of the corpus callosum. Currently, she is an Associate Research Professor at Fuller Graduate School of Psychology, where she continues to collaborate with Dr. Brown on research describing the AgCC profile.
In 2002, Dr. Paul collaborated with other professionals and family members to found the National Organization for Disorders of the Corpus Callosum (NODCC). The NODCC is a 501c3 not-for-profit that beings families, clinicians, and scientists together in the effort to improve quality of life for people with callosal disorders. During her tenure as NODCC president, she co-authored « ACC and Me,» a children's book about a boy with callosal agenesis.
Dr. Paul is also more broadly interested in understanding the role cortical connectivity plays in development of higher-order social cognition. In addition to research on AgCC, she collaborates with Dr. Ralph Adolphs on studies of social processing and brain structure in high functioning adults with autism spectrum disorders and individuals with congenital bilateral amygdala lesions. She is also the Director of the Psychological Assessment  for Research Laboratory at Caltech and principle investigator for the Psychological Assessment Core of the NIH-funded Conte Center for Social Decision Making.
Finally, Dr. Paul maintains a clinical psychology practice (L.K.Paul and Associates) in Pasadena, where she sees adult outpatient psychotherapy clients and conducts neuropsychological assessments on individuals with callosal agenesis.