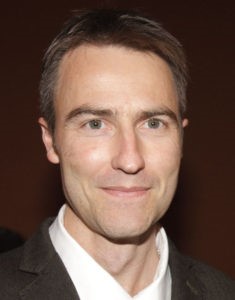 Professor Lockhart is a laboratory scientist with expertise in molecular genetics and cell biology. He was awarded his PhD in 2000 and after completing a CJ Martin Fellowship at the Mayo Clinic (USA) he was appointed Group Leader of Neurogenetics Research within the Genetics theme of the Murdoch Children's Research Institute (MCRI). In 2009 he became co-Director of the Bruce Lefroy Centre at MCRI.
The Centre has a focus on research into genetic diseases that affect the nervous system as well as research into genetic testing, ethics in clinical genetics and study of genetic syndromes. Most recently, Dr Lockhart's research activities have utilised modern genomic technologies, such as next generation sequencing and induced pluripotent stem cell models, to understand the pathogenesis of neurogenetic disease. He works in close collaboration with the Victorian Clinical Genetics Service and Royal Children's Hospital to identify and characterise the genetic basis of Mendelian disorders in families presenting to clinic. His team is actively investigating disorders of the corpus callosum. In collaboration with national and international colleagues, he recently described the genetic basis of several disorders defined by alterations to the structure or function of the corpus callosum.
Paul joins the team of AusDoCC advisors as Scientific Advisor – Genetics and Laboratory research.